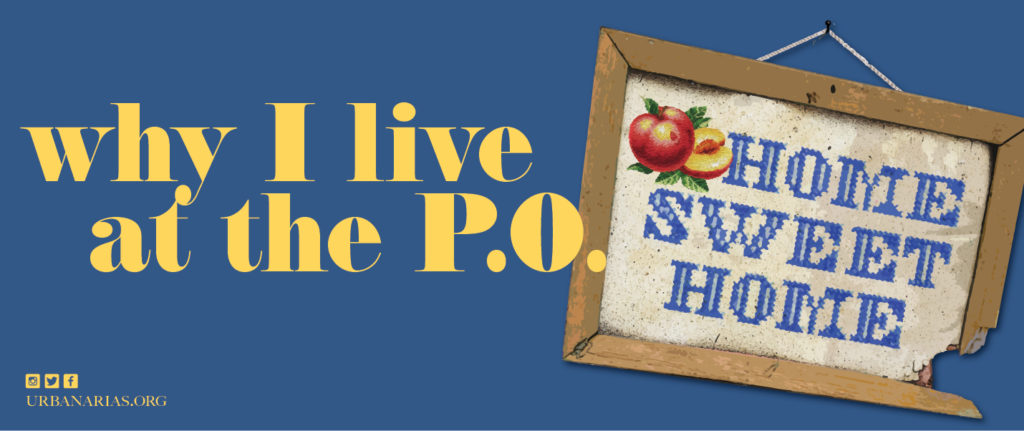 Based on the short story by Eudora Welty
April 30 to May 8, 2022
at the Keegan Theatre, Washington D.C
Why I Live at the P.O. is a delightful addition to the opera canon which takes a short story from beloved author Eudora Welty and combines it with classic and contemporary American musical styles to tell the story of a supremely relatable family. UrbanArias is proud to be commissioning the completion of this work at a time when many families have been experiencing "togetherness" in a whole new way.

Why I Live at the P.O. tells the story of Sister, a young woman who decides to handle her conflicts with her family by moving into the Post Office where she works.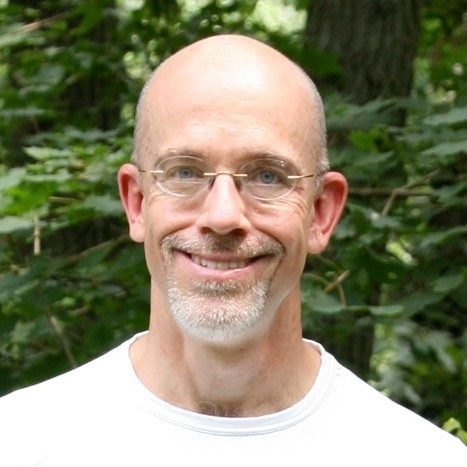 Music by Stephen Eddins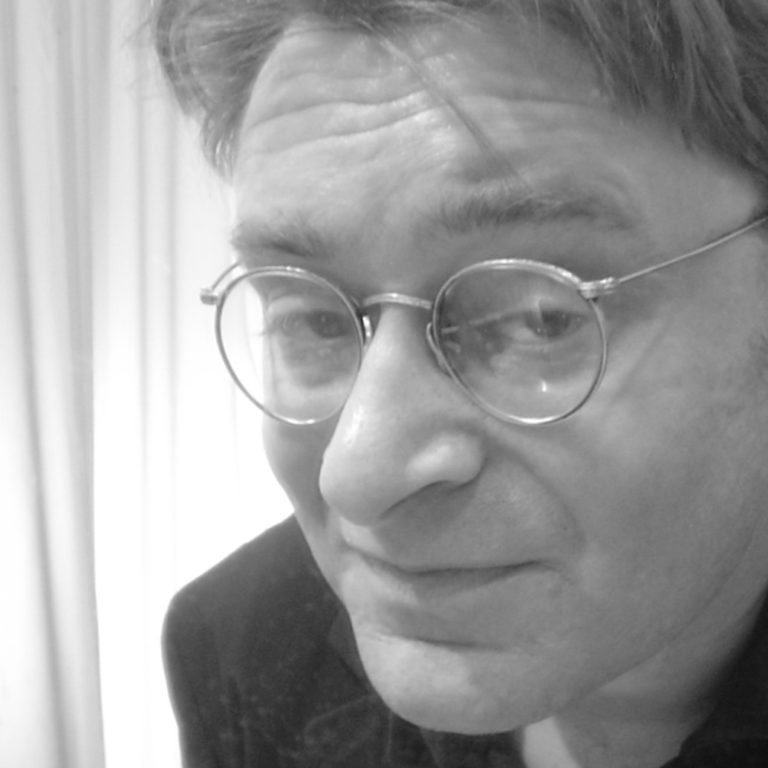 Libretto by Michael O'Brien
PLEASE CLICK HERE FOR MORE INFORMATION
AND TO PURCHASE TICKETS !!!
Why I Live at the P.O. by Eudora Welty © copyright 1941 by Eudora Welty,
renewed 1969 by Eudora Welty.  Used with permission.

Synopsis:
Prologue: The back room of the Post Office of China Grove, Mississippi, early July, 1941.  Sister, the narrator, has set up housekeeping there with all the amenities of a cozy home.  She begins to tell us the story of why she is living at the P.O.  She had been doing fine until her sister Stella-Rondo came home from Illinois, where she'd been briefly married to Mr. Whitaker, a former beau of Sister's.
Scene One:  Sister walks into the story she is telling, back to her family home, back in time, to the Fourth of July.  Sister narrates her story, pointing to an incarnation of herself in the kitchen five days earlier, contentedly performing domestic chores for her family.  (In one of her manifestations, Sister is the narrator, eager to tell her story in a way that casts herself in the most favorable light; and in another, she is an active participant in the events being described.)  Her peace is shattered when Stella-Rondo arrives with a two-year-old child named Shirley-T, whom she insists is adopted.  Mama greets them ecstatically, but Sister expresses her doubts that Shirley-T. could be adopted, noting a strong resemblance to both Mr. Whitaker and Papa-Daddy, the family patriarch, if he were to cut off his beard, which of course he'd never do.  Stella-Rondo angrily demands that Sister make no future reference to her adopted child, and flounces off to her room.
Scene Two: At the dinner table, Stella-Rondo turns Papa-Daddy against Sister by telling a deliberate, calculated falsehood - that Sister thinks Papa-Daddy should cut off his beard.  Papa-Daddy, who is inordinately proud of his beard, is enraged at Sister.  He refuses to hear her protestations of innocence, calls her a hussy, and storms out to lie in the hammock.  (The opera is completed to this point.)
Scene Three: Uncle Rondo, dressed in one of Stella-Rondo's kimonos and drunk on his "prescription," reels into the yard toward the hammock.  Papa-Daddy tries to turn Uncle Rondo against Sister, but Uncle Rondo is too woozy to get turned for the time being.  Stella-Rondo comments to Sister that Uncle Rondo looks like a fool in the kimono.  Sister defends him, they fight, and Sister storms off to make green tomato pickle.
Scene Four: In the kitchen, Sister tells Mama she fears Shirley-T. may be "simple," because she hasn't said a single word since she arrived.   Mama anxiously calls up to Stella-Rondo's room and asks if her child can talk.  Stella-Rondo indignantly replies by having Shirley-T. sing and tap-dance.  Mama embraces the child and demands that Sister apologize for suggesting such an ugly idea.   Sister refuses and Mama turns against her.
Scene Five: At supper, Stella-Rondo tells Uncle Rondo, (still wearing the kimono), that Sister thought he looked like a fool, cavorting about in a woman's trousseau.  Uncle-Rondo erupts in fury at Sister, tears off the kimono, and grinds it into the dirt.
Scene Six: Exhausted by her family, Sister collapses on the sofa for a nap.  After she has dozed off, Uncle Rondo sneaks into the room and sets off a string of firecrackers under the sofa. Sister is absolutely undone by the noise and the commotion.
Scene Seven: In a moment of clarity, she realizes that her entire family has turned against her and the only way she will find peace is by moving out.  She triumphantly announces that she is moving to the P.O.  She begins to collect all her belongings, in spite of her family's loud recriminations and protests.  They haggle over every bit of bric-a-brac.  With the help of a little girl with a wagon, Sister moves her things to the P.O. as her family looks on in anger and disbelief.
Epilogue: As at the beginning, Sister is ensconced at the Post Office. She and her family haven't laid eyes on each other for five days. She enumerates all the joys of living alone and vehemently protests that she is happy even as she launches into another tirade against Stella-Ronda for the theft of her beau…
LIBRETTO:
Click HERE to open libretto in a separate window.
PERFORMANCES:
Prologue, Scenes One & Two
Fort Worth Opera Festival Frontiers Program, May 10, 2013
SISTER 1 ............... CORRIE DONOVAN
SISTER 2 ............... KRISTEN LASSITER
STELLA-RONDO ...... JENI HOUSER
MAMA ................... AMANDA ROBIE
PAPA-DADDY ..........ANTHONY REED

CONDUCTOR ......... STEPHEN DUBBERLY
PIANIST ................ JODY SCHUM
REVIEWS:
New Frontiers
Two of the selections stand out particularly for me, not least because I expected to dislike them. The first is Stephen Eddins' Why I Live at the P.O., a comic-operatic treatment of Eudora Welty's celebrated short story that was clearly the hit of the entire Frontiers showcase. Yet when reading the title among the list of submissions, I groaned inwardly: this story has defied (and even scared off) attempts at adaptation before, simply because it's so hard to find a way to tell it that is any more dramatic — or, for that matter, musical — than simply reading it aloud. Eddins and his librettist, Michael O'Brien, hit on the brilliant solution of retaining Welty's voice by making Sister both the narrator and an active participant in the opera, dividing her duties between two singers. With like felicity, Eddins found a jazz-flavored musical language that fits the dramatic setting and situation and is fun to listen to...  This piece also demonstrated what's right with the young singers Fort Worth Opera hires. Beyond their musical talents, they're all terrific actors, and when they're handed comedic material this good, they run with it...  Why I Live at the P.O. is ready to roll, just about a guaranteed hit for any company that produces it — and promisingly, Eddins is talking already about writing a companion piece, a one-act opera based on a Flannery O'Connor story.
--William V. Madison, Billvesées
Why Forth Worth Opera's Frontiers Program Ranks as One of the Most Significant Music Events of the YearThe two public sessions of Fort Worth Opera's Frontiers program last Thursday and Friday at McDavid Studio in downtown Fort Worth easily rank as one of the most significant musical events of the year in these parts...  The most distinctive and original item on the agenda came at the close of the Friday afternoon session, in the form of an excerpt from Stephen Eddins' setting (with libretto by Michael O'Brien) of iconic southern author Eudora Welty's comical parable of family dysfunctionality, Why I Live at the P.O.Eddins' strategy here was both derivative and unique, creating an appealing musical tapestry based largely on 1940s big band jazz (matching the era in which the story is set) with heavy overtones of gospel, spiritual, and ragtime.
-- Wayne Lee Gay, D Magazine [Dallas]
A Brave New Frontier
The hit of the entire program was clearly Why I Live at the P.O., which enchanted the audience and was so obviously enjoyed by the singers.
Composer Stephen Eddins and co-librettist Michael O'Brien took Eudora Welty's most famous story about a dysfunctional family in small-town Mississippi in the 1940s. They managed the nearly impossible task of setting it as an opera while keeping Welty's charm. They did this by adding a character (Sister 1) who is the same sister as in the story, but setting her apart as a narrator. This way, Welty's clever and genuine writing style, which so accurately caught the rhythm and vocabulary, came through. Eddins' music is based on the big band style of the era and is every bit as clever as Welty's prose...  If given a vote for which of the eight works to produce on a future mainstage season, give mine to Why I Live at the P.O.
-- Gregory Sullivan Isaacs, TheaterJones
Final Frontier Closes out Fort Worth Frontiers Festival
The final work, Why I Live at the P.O. was a great way to end both the Inaugural Frontiers Showcase, as well as the Fort Worth Opera Festival experience. A sad and intriguing flashback story set in 1941 Mississippi, composer Stephen Eddins did a remarkable job blending a southern big-band style of singing and opera together to get a wonderful feeling for the time, place, and frame of mind of the work.
David Wueste -- Everyday Opera
University of Michigan Concert, October 12, 2009
The University of Michigan Concert Band performed excerpts from Why I Live at the P.O. Rodney Dorsey leads the performance featuring student and faculty singers from the School of Music, Theatre and Dance. The concert also includes music by Schuman, Grantham, Balmages, Reed, and Hummel.



CAST:

SISTER 1...................... JENNIFER GOLTZ-TAYLOR
SISTER 2.......................CLAIRE DIVIZIO
STELLA-RONDO.............. DIANA HERSTEIN
MAMA........................... EMILY GOODWIN
PAPA-DADDY................. BRANDON GRIMES
SHIRLEY-T.................... HAVA KAPLAN